Werde Teil meiner Cashzombie Armee!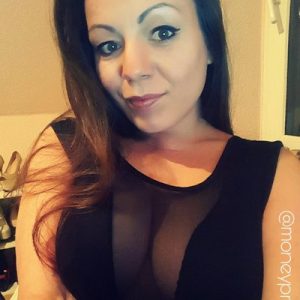 Du bist süchtig nach meinen LoserPorn Clips und kannst an nichts anderes mehr denken als jedes neue Video unbedingt kaufen zu müssen!
Das ist auch gut so! Deine Suchtzellen im Hirn brauchen  immer und immer wieder Nachschub um deine Glückshormone bei Laune zu halten!
HIER AUF MEINER HOMEPAGE FINDEST DU ALLE MEINE CLIPS IN DEUTSCHER SPRACHE!
Nur noch klicken, kaufen und noch süchtiger werden! Werde ein Teil meiner Cashzombie Armee!
Werde ein echter Isaholic – hör auf, deine Träume nur zu träumen!
Du lebst nur ein mal und solltest diese Chance endlich nutzen!
---
Wie lange willst du noch warten?
Wir beide wissen doch ganz genau, das du jeden Tag auf meiner Seite hockst, auf neues wartest und es in dir ganz laut die Sehnsucht schreit, mir endlich dienen zu wollen!
Clips sind ein guter Anfang – hast du nur einen Clip gesehen, wirst du merken, wie gut es dir dabei geht! Es werden mehr – es werden ALLE!
Du bist nicht der einzige dem es so ergeht!
Schon viele, viele Beta-Opfer konnten meinem Aussehen, meiner Anziehungskraft, meiner Arroganz und meiner Gier nicht widerstehen!
Trau dich – dein Leben kann nur besser werden!
---
For all my english speaking paypigs
get my english recorded Fetishclips in my fave ClipStores!
Make my Stores up to TOP50
Keeps on paying to reach my CashGoals
All my new LoserPorn Clips recorded in english as well!
Buy Clips – tribute – repeat!
Impress me with BIG Tributes and BIG Clip orders!
Spoil ME – Pamper ME – Worship your beautiful Princess!
My Tribute Button will become your BEST FRIEND!
What are you waiting for!? Pathetic beta-loser PAY!
YOU´ll PAY! That´s what you´re good for!
That´s why you´re here!
---
Become my addicted Cashzombie – follow my army of drones!
Start binge clips NOW!
Princess rules the WORLD and you´ll be a next Isaholic!