SERVE ME FROM ALL OVER THE WORLD
I deserve to be spoiled like a princess! I am a  bratty PRINCESS!!!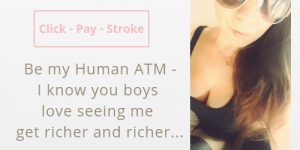 Foreign paypigs that know how to appreciate a stylish and divine German mistress.
After all, what better than to surrender to German domination.
Have money to spend  no cheapasses, no broke losers, no wannabe paypigs.
I am a busy financial domination goddess and do not have time to waste on broke chumps.
My #1 fetish is MONEY.  I am a MONEY PRINCESS after all, losers.
It´s only me that matters!
You live to serve me – you live to fund my lavish lifestyle
You wanna spoil me – without being humilated? No problem – send a note with a tribute, so i´ll not call you a loser… 😉
You live outside of Europe and want to spoil me like all the other paypigs do?
You want MY attention? Start binging clips and send tributes!
My english Clip Stores:
iWantIsabella.com (IwantClips)
moneyprincess-isabella.kinkbomb.com (Kinkbomb)
Clips4Sale.com/46358 (C4S)
---
You wanna know more about me?
Click on the banner for the interview on Dommesoure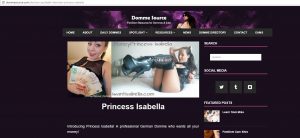 ---
You don´t speak german and wanna watch my clips?
Become my NEW addicted Cashzombie and follow my army of drones!
My german accent will drive you crazy – my young, sexy body will make you weak! I´ll take all your hard earned ca$h and you´ll beg for more! – Buy my clips – tribute – repeat!
I don´t care where you from – all i want is your Money! ! Bow down to your new german addiction, worthless!
---
What are you waiting for!? Pathetic beta-loser PAY!
YOU´ll PAY! That´s what you´re good for!
That´s why you´re here!
For my english recordet clips – click the link below!
Visit my Store on
Order a Custom Clip NOW